At Raaskal everything is homemade
Raaskal's specialism in the field of production is different from what one usually sees in the food industry. For example, spread over three locations on the same site in the Westland region, there are three totally different production kitchens, all with the same characteristic. At Raaskal everything is homemade, all our products are clean label with respect for animals and nature and we don't practice pigeonholing. Quality always wins and is an important motto for us. We only use natural preservation techniques and with us food remains real and recognizable.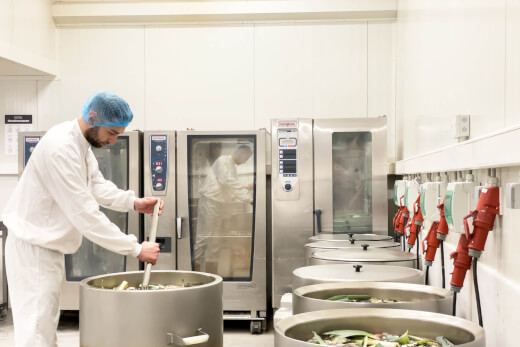 We produce high quality customized products
Our kitchens produce every product category (except ice cream and candy) and do so in numerous versions and variants. We produce high quality customized products and do not associate ourselves with factory food. Our production sites are equipped with the latest techniques in preparation and automation and offer the possibility of producing for you on a small or large scale.
About Raaskal
A young, innovative and driven company with a contemporary view on food. The tailor-made partner for private or white label productions and product development. Fully certified and widely developed. From high rotating volume productions on a large scale to small batches or occasional productions for startups. Brash, different and innovative but with a clear vision. Competitive but with the motto, quality always wins!